Mistakes (Don't Make) When Buying Wholesale From China
In this article, I'm going to show you the common mistakes that importers make when buying wholesale from China. This list of mistakes is gathered from our experience in serving more than 3,000 customers, and surprisingly, even the ones with 5-year importing experiences still fall victim to these common mistakes.
Still interested?
Let's go ahead. We are going to list the mistakes one by one based on the process of buying wholesale from China as the following,
I'm also working on another article that introduced over 10 experts who have rich experience in China importing, manufacturing, drop shipping, Amazon selling, trade law, etc. They will share their experience with mistakes don't make when importing from China. Please subscribe our blog to get first notification when it's published.
Common Mistakes when Choosing Products
1. Always going after the fad
With perfect timing, there's no doubt that you can rack up millions from the latest product fads. For instance, the hot item of 2016 through 2017, the widely popular fidget spinner helped two of my customers earn big money because their timing was right.

But as time passed, the decreasing popularity of fidget spinners bewildered these two customers. Now they are faced with the problem of deciding what new products to sell.
To nurture a long-term business, we do not suggest this speculative behavior. The timing for exploiting product fads is critical. Being either a little too early or a little too late makes a huge difference. But identifying the perfect timing is difficult to do for most of you. Therefore, focusing on products that would sustain a long-term business would be the wiser choice.
2. Never take your eyes off of the low-value products
There are a few problems with the low-value products that we can see:
Fierce competition
Low value-added
Non-substantial profit caused by the shipping cost, though product price is low
Low-value-added potential, meaning any product enhancement will not increase its value. For example, the selling price of a cheap bottle opener will not significantly increase even if you put it in fancy packaging.
Besides, low-value products only seem cheap initially because the international shipping cost has not yet been taken into account. After doing a careful check, if there are already plenty of players in the field, consider stopping and giving a second thought to whether this business is suitable for you.     
Back in 2017, one of my customers once checked out disposable food containers with us and sold them on Amazon. Indeed, it seemed like a good business, especially because the product price from China is just $ 0.75/piece. But there were already too many sellers selling the same product on Amazon. As a result, many of the food containers are still lying in his warehouse until now.
3. Thinking that highly consumed products equate to GOOD products
When talking about a good product imported from China, market demand is one of the main factors to be considered. This is definitely true.
Highly consumed products meet the criteria without a doubt. There were customers inquiring about the A4 printing paper. When they started selling some, they found out that it was not as easy to sell as expected.
Selling highly consumed products has had thousands of players sharing the cake. The profit is totally transparent. Moreover, they have been in this segment for a long time, they have already established their own stable sales channels for it. It is utterly a cut-throat competition.
4. Choosing large-sized products, thereby paying high shipping costs
For large products, take the dressing mirror as an example, shipping will cost even more than the product itself.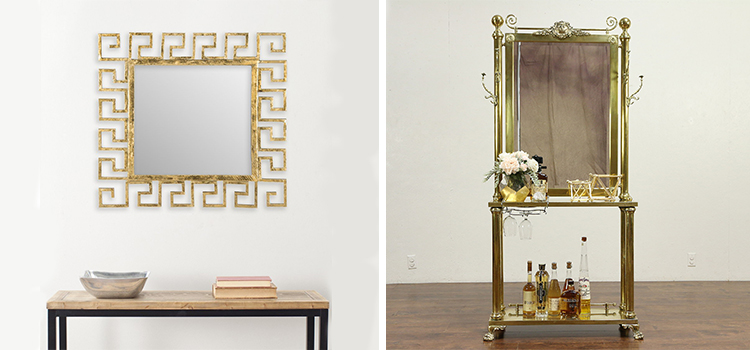 Aside from that, the probability of the product breaking must also be considered. If the product will be sold through Amazon, there will be an extra charge in terms of storage and handling fee. Same goes if you plan to store it at your own warehouse.
For someone who is just starting out, picking a product with lesser value compared to a higher shipping cost and which takes up bigger storage space, nobody will agree that it is a good choice.
Common Mistakes When Selecting Suppliers
5.Thinking that cooperating with a factory is the best solution
People who import from China prefer to buy direct from China factory. In their opinion, factories would offer more favorable prices than trading companies, thereby enabling them to gain better profits. We can't say they are wrong, but it is also not right to limit yourself to factories while ignoring your business model and scale.
Especially when sourcing suppliers from Alibaba, it is not easy to identify which are real factories despite all the suppliers claiming to be one. But you don't have to worry too much about differentiating between factories and trading companies. Instead, making a tradeoff between products, prices, and services are the key aspects that you should consider.
Personally, I believe that all the good suppliers similarly have the following characteristics:
The right balance between quality and price
The expertise of the supplier's salesman
Efficiency of communication
Responsibility – Attitude towards problems and ways of solving them